The latest news at Randy Bird Equine Education


Click any of the links below to open articles as a .PDF document in a separate window. Become a fan of our Facebook Page to be notified of upcoming appearances and exciting news!



*FEATURED ARTICLE*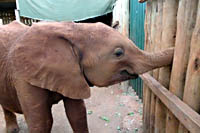 What's the unique connection between Randy Bird and a little orphan elephant from Africa?

Read about it here.
Randy has also been featured in The Rider, Carriage Driving World, Canadian Horse, Canadian Rider, The Whip, Go!, Equine Times, The Landowner and Inspire magazines, as well as on Global News, iChannel, Pet Network, CHEX TV Peterborough, Discovery Channel (Daily Planet), TVO, and in The Globe and Mail, Northumberland News, The Cobourg Star, The Shield, The Romeo Observer and The Peterborough Examiner.